Happy Holidays!
All Susabella ornaments are hand crafted with love and care so every item is unique. Each can be customized with name, date or occasion to make a sentimental gift for any loved one.
Latkes are around the corner
Get Ready for Hanukkah!
The celebration starts December 18th and ends the 26th this year. With 8 days of gifts, we may have some ideas!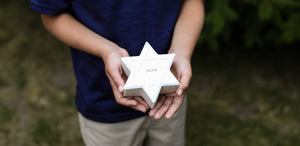 'Tis the Season to be Baking!
Our family recipe platters are a holiday best seller for any family chef. Send your own family recipe to be added to the platter - making a sentimental gift they will love.